Blues Foundation Announces "Keeping the Blues Alive" Awards
Seventeen dedicated blues supporters received the Blues Foundation's 2001 Keeping the Blues Alive (KBA) Award at a recognition banquet held in Memphis at the BluesFirst convention in February. The KBA Awards are given annually to organizations and individuals who have made vital contributions to the growth and vitality of blues music. Recipients are chosen by a committee of industry professionals and range from blues societies and clubs to corporate sponsors, radio personalities, writers and educators.
Comparable to the Handy Awards, bestowed on America's outstanding blues artists, musicians and recordings, the KBA Awards recognize the outstanding accomplishments and contributions of non-performers in the blues world. This year's recipients are:
Blues Sponsor of the Year: Aiwa (Mahwah, NJ)
Blues Organization of the Year: Kalamazoo Valley Blues Association (Kalamazoo, MI)
Blues Club of the Year: Skipper's Smokehouse (Tampa, FL)
Blues Promoter of the Year: Peter Dammann, Waterfront Blues Festival (Portland, OR)
Blues Agent of the Year: Monterrey International (Chicago, IL)
Achievement in Blues on the Internet: www.allmusic.com (Big Rapids, MI)
Achievement in Blues Retail: Louisiana Music Factory (New Orleans, LA)
Achievement in Education: Sir Charles Blues Lab (Los Angeles, CA)
Achievement in Public Radio: WBGO-FM (Newark, NJ)
Achievement in Commercial Radio: Tater Red, WEGR-FM (Memphis, TN)
Achievement in Historical Preservation: Johnny Parth (Vienna, Austria)
Achievement in Advertising: Hanes (Winston-Salem, NC)
Achievement in Visual Broadcast — Film, Television & Video: Winstar TV & Video (New York, NY)
Achievement in Photography: Raeburn Flerlage (Chicago, IL)
Achievement in Journalism: David Whiteis (Chicago, IL)
Achievement in Literature: Spinning Blues Into Gold, Nadine Cohodas (Washington, DC)
Achievement in Print Media: Oxford American (Oxford, MS)
---
22nd Handy Awards Nominations Announced
The Blues Foundation has announced its nominees for the 22nd Annual W.C. Handy Blues Awards to be presented May 24th at the Orpheum Theatre in Memphis and followed by two days of blues music on Beale Street. The festivities will be hosted by Dr. John and will include star-studded blues performances.
Handy nominees for "Entertainer of the Year" include B.B. King, Little Milton, Bobby Rush, Taj Mahal, Shemekia Copeland and Rod Piazza, while "Blues Band of the Year" nominations went to the B.B. King Band, Johnnie Bassett & the Blues Insurgents, Magic Slim & the Teardrops, Anson Funderburgh & the Rockets with Sam Myers, Rod Piazza & the Mighty Flyers and Taj Mahal & the Phantom Blues Band.
In the album categories, B.B. King and Eric Clapton (Riding With the King), R.L. Burnside (Wish I Was in Heaven Sitting Down), Eddy Clearwater (Reservation Blues), Shemekia Copeland (Wicked) and Kid Ramos (West Coast House Party) were nominated for "Contemporary Blues Album of the Year"; and Bobby Rush (Hoochie Man), Mighty Sam McClain (Blues for the Soul), Irma Thomas (My Heart Is in Memphis), E. C. Scott (Masterpiece) and Darrell Nulisch (I Like It This Way) for "Soul/Blues Album of the Year."
For a complete list of the nominees, click here.
For up-to-date information on the Handy Awards® and Handy Weekend, visit www.handyawards.com or www.blues.org.
---
Immaculate Funk: Jerry Wexler Film Documentary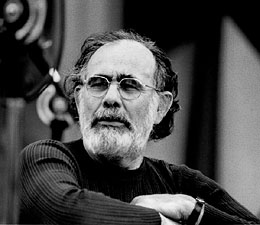 The mention of their names speaks volumes in the annals of modern music: Ray Charles, Aretha Franklin, Wilson Pickett, Dusty Springfield, Dr. John, Etta James, Solomon Burke, Bob Dylan and Willie Nelson. All these artists — and more — are showcased in Immaculate Funk, Tom Thurman's new documentary on legendary Atlantic Records producer Jerry Wexler.
The title comes from Wexler's characterization of the Atlantic sound: "It's funky, it's deep, it's very emotional, but it's clean — immaculate funk."
With his primary focus on Wexler's move south from Atlantic's New York City offices to the friendly confines of Muscle Shoals, Alabama, director Thurman has developed a 73-minute gem of a film with the intimate feel of a home movie. It works well as a companion to the David Ritz biography, Rhythm & the Blues: The Life of Jerry Wexler, which remains a captivating exposition of Wexler's impact on our musical heritage.
Immaculate Funk includes classic performance footage from the Montreux Jazz Festival as well as intimate portraits of the master musicians who allowed Tom into their living rooms to talk about Wexler, who adds his own insightful, very personal reflections shot in several relaxed settings.
As a young staff writer for Billboard magazine in the late '40s, Wexler convinced his editors to change the name of the black music charts from Race Records to Rhythm & Blues, a move that significantly enlarged the landscape — and the financial base — of the nation's African-American recording artists.
Jerry's work at Billboard led to his association with Ahmet Ertegun and Herb Abramson at Atlantic Records in 1949, and when Abramson entered the armed forces four years later, Wexler moved into his chair as producer and business partner at the dynamic R&B indie. Wexler and Ertegun went on to record hundreds of classic sides with the label's incredible roster of artists, which included Ruth Brown, Big Joe Turner, Clyde McPhatter & the Drifters, the Clovers, LaVerne Baker, Chuck Willis, Ray Charles and many others.
When R&B began to evolve into soul music in the early '60s,Wexler led the retooling of the label by signing and producing a new generation of stars, including Solomon Burke, Wilson Pickett, Aretha Franklin, and the reconstituted Drifters with new lead singer Ben E. King. He brought the Memphis-based Stax/Volt combine into the Atlantic fold and took Aretha Franklin and Wilson Pickett down to Muscle Shoals to produce some of the most important records in our history — songs like "Respect," "Mustang Sally," "In the Midnight Hour" and "(You Make Me Feel Like A) Natural Woman."
The impact of Jerry Wexler on our musical landscape is indeed immense, and the film suffers only from its compact length. Narrated by Kris Kristofferson, Immaculate Funk also includes choice footage of Allen Toussaint and the late Doug Sahm. It was premiered in March at the South-by-Southwest Film Festival in Austin, Texas, and the Memphis International Film Festival.
Two websites have been launched in support of the film and Jerry Wexler himself: www.immaculatefunk.com and www.wexonwax.com.
— Jerry Ross
---
Screenwriter Wins Top Film Festival Award for Blues Script
Screenwriter Russell Paquette was awarded first place in the fifth annual Slamdance Screenplay Competition in January for his feature script Gotta Keep Movin'. Based on the life of guitarist Robert Johnson, Paquette's script was used for the Glenn Marzano film, Stop Breakin' Down, which was screened at the festival in Park City, Utah.
The story opens with producer John Hammond searching for Johnson to invite him to play his first "Spirituals to Swing" concert at Carnegie Hall in 1938. Hammond dispatches talent scout Ernie Oertle to track down the mysterious bluesman and, through a series of tales and flashbacks, a profile of the elusive, charismatic — and by then, sadly, deceased —Delta guitarist emerges.
Paquette and Marzano employed actual blues musicians rather than professional actors when they cast the film, which was shot in Greenwood, Mississippi, in seven days.
---
Blues Music Association Announces Executive Director
The Memphis-based Blues Music Association (BMA), the world's first trade association dedicated to the commercial exposure of blues music, has appointed Maggie Mortensen to serve as the organization's first Executive Director.
Mortensen, a California native and graduate of San Francisco State University, was most recently Executive Director of the Advertising Federation of New Orleans
"I'm thrilled that we've found Maggie for this position," BMA President Bruce Iglauer enthuses. "With her combination of experience with not-for-profit trade associations and her passion for the blues, I'm confident that Maggie will help the BMA fulfill its potential and I'm very much looking forward to working with her."
The Blues Music Association was formed in 1999 to explore the demographic base of blues consumers through market studies in order to capitalize on and augment that audience; enlarge the marketplace for blues music through a strategic marketing campaign and coordinated national retail promotions based on market research studies; enhance the image of blues music through branding and media promotion campaigns; and expand communications between blues business professionals. Its Board of Directors and Advisory Committee comprise artists, record labels, publishers, festivals and presenters, talent managers and agents, and charitable organizations.
---
Buddy Guy Helps Raise $26,000 to Fight ALS
Guitarist Buddy Guy hosted a sold-out benefit concert at his Chicago club, Buddy Guy's Legends, which raised more than $26,000 for the Skokie-based Les Turner ALS Foundation, the nation's largest independent organization funding research and providing patient services for those living with the incurable malady known more commonly as Lou Gehrig's disease.
The event included performances by Guy, Mike Morgan & the Crawl and a special silent auction of items including a Buddy Guy-autographed Gibson guitar, original artwork signed by Carlos Santana, sports memorabilia and a framed portrait of Guy.
The annual benefit concert at Buddy Guy's Legends has raised thousands of dollars since its inception in 1998.