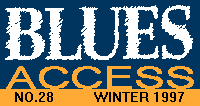 10 Questions for Charlie
An Interview with Charlie Musselwhite
Photos by David Stevens





---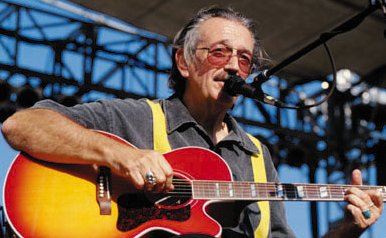 This story is no longer available, however, here's an "interesting" piece of news from the October 19, 2000 edition of The Maui News. Charlie's name is not mentioned, but this story is about his wife Henrietta.
---
Woman bitten twice by shark and survives
California visitor, attacked in waters off Olowalu, in satisfactory condition
By VALERIE MONSON
Staff Writer
OLOWALU — As he watched Henrietta Musselwhite swim out to her favorite snorkeling spot off Camp Pecusa Wednesday morning, longtime kayaker Ron Bass started to get "real strong shark vibes."
Minutes later, Bass heard a scream and turned around to see his vibes had become all too real.
"It was this big gray thing, coming up out of the water," said Bass, a special education teacher and nurse who had been enjoying a day off. "I saw it go up three times and come back down with a big thrashing. It was a shark. And the woman was yelling."
Bass immediately responded, pulled the woman to shore about 11:20 a.m. and began treating her wounds.
Wednesday night, Musselwhite, a 56-year-old visitor from Geyserville, Calif., was listed in stable condition at Maui Memorial Medical Center, where she was recovering from two bites — one on the lower back and another on the thigh. From descriptions provided by Bass and the victim, officials believed the attack was caused by a tiger shark between 6 and 8 feet long.
Beaches were immediately closed for about a mile on either side of Olowalu but should be reopened around noon today, said Randy Awo, branch chief of the Division of Conservation and Resources Enforcement of the state Department of Land and Natural Resources.
Awo said he wasn't surprised by the incident, which occurred less than a mile from where a Maui woman was killed by a shark in 1991.
"There's a lot of shark activity out there," said Awo.
State aquatics resources specialist Russell Sparks said it still was unusual for a shark to attack someone "in the middle of the day in clear water." He said it also was somewhat unusual for a shark to strike twice in quick succession, but Musselwhite was bitten twice, in the back and in a leg.
He did not want to speculate on the cause of the attack but noted that Musselwhite apparently was alone in the water at the edge of the reef off Camp Pecusa. Bass and Musselwhite's daughter were on kayaks a short distance away.
Bass, who teaches at Wailuku Elementary, said he had the day off and went looking for a surf spot. Because the waves were barely rippling at Thousand Peaks, he decided to swap his board for his kayak. He wound up at the Olowalu wharf where he began doing "Eskimo rolls" — maneuvers where the kayaker intentionally turns the
vessel upside down to practice coming out of a capsize.
Soon after, the shark vibes began.
"Some DLNR guys warned me about tiger sharks in the 'shark hole' (off the pier)," said Bass. "I kept looking over my shoulders."
Feeling strange, he packed up and headed for Camp Pecusa, where he ran into Musselwhite and her daughter. Oddly enough, he had met them three years ago at the same spot, where he had loaned them one of his kayaks.
"I was surprised they remembered me," he said. "I asked them if they wanted to borrow a kayak again."
Musselwhite wasn't interested in kayaking, he said. She simply wanted to snorkel at her favorite spot about a half-mile offshore where she had previously enjoyed watching turtles. So while Musselwhite snorkeled, her daughter and Bass kayaked in separate vessels about 75 yards from her. The water was clear and sparkling.
But Bass had other things on his mind.
"I started to get real strong shark vibes," he said.
And then he heard the scream.
Bass immediately began paddling for the victim, even though he didn't know if the shark would attack him, as well. Right behind him was the woman's daughter. Bass was the first to reach Musselwhite, who managed to pull herself onto the back of his vessel.
"I told her daughter to follow us and if the shark came back, to whomp it on the head or something," said Bass.
Once on shore, Bass began treating Musselwhite's wounds, a bite above her right hip and what appeared to be a puncture from a tooth in her thigh.
"She'd lost a lot of blood," said Bass. "She was hyperventilating and we had to calm her down."
Musselwhite's daughter comforted her mother while Bass sped off to tell the Camp Pecusa caretaker to call 911. He also retrieved his first-aid kit.
"I basically put my whole first-aid kit on her," said Bass. "I ran out of stuff."
Within minutes, rescue workers and DLNR officials were on the scene, bringing a sense of order and hope to the chaos.
"They were so professional and friendly and efficient," said Bass. "They were great."
Musselwhite seemed to respond to the care. Already, said Bass, she was getting her sense of humor back.
"She said she was going to have her scars tattooed with sharks," said Bass.
Soon after Musselwhite was rushed off to Maui Memorial, DLNR officials decided to close the beaches in the immediate area.
Awo said signs were posted and officers were patrolling the shoreline to warn anyone of the potential danger. John Silberstein, beach operations supervisor for the aquatics division of the Maui County Parks and Recreation Department, said two catamarans that were releasing snorkelers into the water were advised of the attack.
"It's safe to say Olowalu is somewhat of a notorious shark area," said Silberstein. "Surfers, snorkelers and divers report seeing sharks in that area all the time."
Authorities will assess the situation this morning and "unless we feel the need to extend the closure," the beaches should be re-opened, he said.
Awo said no one has complained about being turned away from the water.
"Generally, when people hear there's been a shark attack, they're pretty cooperative," said Awo.
The incident is the second attack reported in three months around Maui, along with several reports of sharks sighted near popular swimming areas. On Aug. 12, a French windsurfer was attacked by a shark off Kanaha Beach Park, suffering severe lacerations to a foot.
Shark sightings also closed beaches around Kaanapali and Kapalua this summer.
But Sparks said the recent incidents are not necessarily an indication of an increase in sharks around the Islands.
"These incidents would not in any way suggest there is a greater risk in the ocean," he said.
—Staff Writer Lila Fujimoto contributed to this report.
---
From: Cary Wolfson
to: Charlie Musselwhite
Date: Thursday, October 19, 2000
Subject: Shark attack


Jesus, Charlie! You guys have had some really fucked up luck this year. Obviously, you should NEVER leave the continental U.S.

Seriously, I hope Henri is alright ... sounds like she was lucky to get good immediate care. Man, I've snorkeled in Hawaii and never gave a thought to sharks. Yowzah. How long is she supposed to be in the hospital? I'll send her a card.

--
Cary Wolfson
Publisher
BLUES ACCESS Magazine


---


From: Charlie Musselwhite
To: Cary Wolfson
Date: Thursday, October 19, 2000
Subject: Re: Shark attack


Thanks for your concern. Henri has improved dramatically and is coming home Saturday....with stories to tell. Lord have mercy! -Charlie
---
This page &copy Blues Access, Boulder, CO, USA.