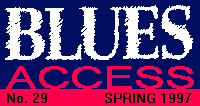 ---
The news about Electric Mud, history's most reviled blues album, is that it does not entirely suck. That may be the critical equivalent of pasting a "kick me" sign on my behind. But MCA/Chess recently had the audacity to make a CD reissue of the controversial 1968 Muddy Waters album which the conventional wisdom has held to be beneath contempt.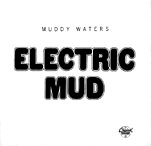 Now, 29 years later, a fresh look and listen might soften that judgment. Mark Humphrey's expansive essay puts Electric Mud (MCA/Chess 9364) in the musical, social and economic context of its time. Waters had become known to a wide, young, white audience thanks to versions of his material by the Rolling Stones, Yardbirds and other bands that helped spawn the '60s blues revival. But in the black community, Waters' record sales were flat, his small audience aging.
Aretha Franklin, James Brown, and Motown perked the ears of younger blacks; psychedelic rock, from Jimi Hendrix to Vanilla Fudge, claimed at least some of the attention of hip, young whites. It was the conceit of ambitious, 26-year-old Marshall Chess aiming to put his own stamp on the label that bears the family name, to record some albums that reflected the sound and spirit of his own generation. Electric Mud was the second album released by Chess' offbeat, upstart Cadet/Concept label. (The first was a kind of psychedelic choral album by Rotary Connection, featuring the then-unknown Minnie Riperton; MCA/Chess has also reissued Rotary Connection on CD).
Among the many myths surrounding Electric Mud was that Waters was strait-jacketed and made to play electric guitar with a bunch of long-haired hippies with no comprehension of his music. In fact, Waters and his bands had been featuring electric guitar for years. Waters didn't like the idea of recording without his own band, but the studio players on Electric Mud were hardly tripped-out stoners.
Bass player Louis Satterfield has been a cornerstone player on soul, jazz and rock sessions for the last 30 years; saxophonist Gene Barge was widely respected in the jazz community. Barge produced the record with Charles Stepney, who also did arrangements and played organ. Not long after this recording, Stepney became the fourth element of Earth, Wind and Fire, arranging, composing and producing (with Maurice White) many of the hits by the ground-breaking, Chicago-based R&B band. Even the three guitar players on Electric Mud had solid credentials: Best known were Phil Upchurch, a renowned R&B session player, and Pete Cosey, an up-and-coming jazz guitarist with avant-garde inclinations who went on to play with Miles Davis.
But the deployment of the instruments is the greatest failing of Electric Mud. The guitars aren't just busy, they're hyperkinetic, a relentless torrent of notes scrawled like graffiti with spray cans of fuzztone, wah-wah, feedback and reverb. There is no harmonica; Barge's soprano saxophone on "I'm Your Hoochie Coochie Man" offers a strange approximation of a harp.
Waters' singing is strong and solid on this and familiar tunes from his repertory, such as "I Just Want to Make Love to You" and "Mannish Boy." The version of "Let's Spend the Night Together" shows that the Rolling Stones had a better feel for Muddy's material than he for theirs; you can visualize Waters at the microphone reading a lyric sheet, not quite sure of the phrasing, then finally tossing away the paper and improvising. (The vamping recalls John Lee Hooker's collaboration with Van Morrison on Morrison's "Gloria" a few years ago.)
Waters can't be blamed for not having a clue about the meaning of "Herbert Harper's Free Press News"; I certainly don't know what to make of it. The back-and-forth mix is designed to make the headphone-wearing dorm denizen of the time stop and say, "Whoa, man!" But the rhythm anchoring the noise has legitimate blues feel. Electric Mud is certainly neither quintessential nor essential Muddy Waters. But for all its infamy, it is more silly than awful, an antique experiment that the open-minded Waters collector might even find amusing.
---
It is encouraging to see the continuing reissue of blues albums from the catalogs of Prestige's Bluesville label, now owned by Berkeley's Fantasy Records. The label's best-known artists were Sonny Terry and Brownie McGhee and the Rev. Gary Davis, major figures on the late '50s folk blues scene. They were so well-known in New York, Cambridge, Newport and the rest of the festival circuit that it's easy to forget the common rural roots these men shared as the embodiment of the Carolina acoustic blues.
Blues Sweet Carolina Blues (PR 9914-2) is volume six of The Bluesville Years series. The set is compiled and annotated by Samuel Charters, who produced most of these tracks between 1960 and 1965. Though McGhee, Terry and Davis are represented here, some of the lesser-known artists are especially worth seeking out. Most prominent are the eight tracks by Pink Anderson of Spartanburg, South Carolina. Charters tells us that Anderson didn't really consider himself a blues artist: His scene was the medicine shows that still toured the small-town South as late as 1961, when Charters went to Spartanburg to record him.
Anderson was also a throwback in his lifestyle, which Charters said consisted of frequently-raided card and dice games in his kitchen, accompanied by jugs of deadly strong, homemade corn whiskey. You can hear Anderson's fondness for the life he chose in "Meet Me in the Bottom," delivered in a relaxed and rakishly carefree way.
Anderson is said to have learned some of his moves from Spartanburg neighbor Baby Tate, heard here on seven tracks. Tate's "Trucking Them Blues Away" has an unabashed joyfulness. "Lonesome Over There" is a wonderfully racy tune that was neither the first nor last to use the internal combustion engine as a sexual metaphor: "If your generator ain't bad, you must be using bad gasoline" goes one of the lines, which sounds like his credo. And both Tate's vocal phrasing and subtle but compelling guitar riffing on "Dupree Blues" sound as if they could have influenced a young Bob Dylan.
In fact, Charters points out that one of the reasons the Carolina blues didn't develop a better-known regional identity is that it traveled so well. The Rev. Gary Davis taught guitar to numerous eager young New York musicians who helped popularize traditional acoustic folk and blues in the pre-Beatles 1960s, when a folk person would just as soon vote Republican as admit to liking rock'n'roll. Blues Blue, Blues White (PR 9915-2) is volume seven of The Bluesville Years series, featuring early recordings by boho favorites like Dave Van Ronk,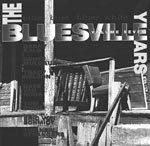 Eric Von Schmidt, Tom Rush, Tracy Nelson, Geoff Muldaur and an instrumental duo called the New Strangers that consisted of Danny Kalb and Sam Charters. (It seems a little odd that Charters' annotation of their two tracks here says: "recording date and location unknown," despite the fact that Charters was both producer and artist at these sessions.)
Though each of these artists come by their passion honestly, some of the work stands up much better than the others. Van Ronk, the inspiration for a generation of Greenwich Village folk singers, is captured here as hot young singer and guitarist rather than the fond but oddball uncle he became a few years later. (Jim Marshall's photo of Van Ronk makes him look like a cross between Steve Earle and Eddie Vedder, a rebel with a guitar and an attitude). The undeniable force of his personality invigorates tunes such as "Fixin' to Die" and "Statesboro Blues."
Von Schmidt, who dropped out of music to become a well-regarded painter, leads what would become the core of the Kweskin Jug Band (Geoff Muldaur, Fritz Richmond and Mel Lyman) with the skillfulness on the bandstand that he has since showed at the easel. But Muldaur's solo tracks sound overwrought and undercooked: His invocation of "Jelly Roll" sounds like just another donut. And Tracy Nelson would become a brilliant, disciplined singer with the band Mother Earth and beyond. But these tracks show little more than raw talent in need of ripening.
The best cuts, I think, are two by Tom Rush, and though the songs come from the blues tradition ("Baby Please Don't Go" and "Alabama Bound"), Rush doesn't try to force his natural relaxed folk style into something that it's not. That honesty -- to both himself and the songs he sings -- explains why of all of these artists, Rush's career has been the most durable.
---
Listening to Mississippi John Hurt wail on his 1928 Okeh recording "Frankie" (an early one of the limitless variations of the ballad we know as "Frankie and Johnny") makes one think not just of the roots of the blues, but to the roots of human language and storytelling. If you took the essence of Hurt's delivery any farther back, you might be wandering among the Pyramids, reading the stories in hieroglyphic form. In 1928, on three different dates (February 14, December 21 and December 28), Hurt seemed to have either found or created the Rosetta stone for the blues, the translation of an ancient tongue into what would become universal touchstones.
These 13 tracks are compiled on Avalon Blues: The Complete 1928 Okeh Recordings (Columbia/Legacy 64986). Most of these nearly 70-year-old Hurt songs you know immediately in one or many forms: "Stack O' Lee," "Candy Man Blues," "Got the Blues (Can't Be Satisfied)" and "Nobody's Dirty Business" became standards through variation upon variation throughout the years. Hurt's self-taught, idiosyncratic guitar style is warm and nimble, with a welcoming intimacy. The style was unadorned but built-to-last: On "Spike Driver Blues," the emphatic power of the opening chords sounds like the spark that lit Keith Richards' fuse 35 years later. What's also so attractive about John Hurt's music is the sense that it gives you of the way the man carried himself: with great humility and always, great dignity.
---
Short Stuff:
Sun Ra: The Singles (Evidence 22164-2) is not a Harvard Lampoon parody but an honest-to-goodness two-CDs and two-and-a-half hours of astonishingly varied music.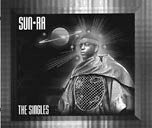 Though Sun Ra's Solar Arkestra was best-known for its virtuosic free-form live shows and albums that challenged the dimensions of the sound barrier, this massively prolific artist recorded dozens of 45 rpm singles between 1954 and 1982, in almost every imaginable style. The first disc leans heavily on doo-wop, with bands such as the Cosmic Rays, Yochanan (The Space Age Vocalist) as well as the Arkestra. Disc two features instrumental blues, singers like Little Mack, a couple of tunes by blues guitarist and singer Lacy Gibson and a few versions of a novelty called "I Am Gonna Unmask the Batman" (one by Gibson with Buddy Guy, another by Ra and his Astro-Galactic Infinity Arkestra). The gamut of sounds is astonishing, from sincere doo-wop to jazz lounge stuff, to "space age bachelor pad" music to, well, why not, "Disco 2100." No matter how insane the concept, the versatility and depth of Ra, chief of staff John Gilmore and other musicians made it work; this unlikely package offers added proof of Ra's genius ... If you like British electric blues but wish it were done with a little more authenticity, you might want to check Billy Boy Arnold's 1977 London Sessions (Sequel 850). Arnold, a Chicagoan whose music came from both (John Lee) Sonny Boy Williamson and Bo Diddley, is a singer with an intense, even defiant stage presence and some real raw power as a harp player. Backed by a band led by British blues veteran Tony McPhee, Arnold makes a fireworks explosion of these 15 solid tracks, from the in-your-face "Dirty Mother Fuya" to tunes by Little Walter ("Ah, Baby") and Jimmy McCracklin ("Just Got to Know"). The feel of the session may remind you of the early Yardbirds: Arnold's version of "Eldorado Cadillac" is just another title for the Yardbirds' early "I Ain't Got You."
---
This page and all contents are &copy 1997 by Blues Access, Boulder, CO, USA.