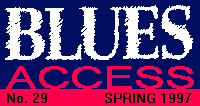 Selected from the Magazine
---
---
Paul deLay Band
Ocean of Tears
Evidence 26079-2

---
The Mighty Blue Kings
Meet Me in Uptown
R-Jay 2662

---
Mark Hummel
Heart of Chicago
Tone-Cool 1158

---
Although rarely acknowledged, the northern Pacific territory from San Francisco north to Vancouver has become a major area of influence over today's progressive blues idiom. Geographically isolated from most of the rest of us, blues there is diverse and thriving, and many of its key figures are pushing the boundaries. Home of well-known standard bearers like Musselwhite, Fulson, Hooker and Bishop, San Francisco traditionally has been known as the primary home of the blues establishment in this area. But travel north and you find a host of lesser-knowns, maybe more important than their aforementioned mentors in the way they are reshaping and influencing future directions in the music. Players like Curtis Salgado, Mark Ford, Paul deLay and Amos Garrett immediately come to mind.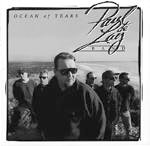 For 25 years deLay has worked the vibrant Pacific Northwest blues circuit. Well known among harmonica players as one of the few living innovators on the instrument (both diatonic and chromatic), deLay has surely been one of the best-kept "secrets." But no more; Ocean of Tears follows on the heels of Evidence's repackage/reissue of Paulzilla and The Other One, deLay's early-90's releases (the latter one of the finest blues records you'll hear). A collection of tunes written afterward while deLay served time for drug charges, Ocean of Tears is even finer, a strong blues statement in its own right but also a stirring document of personal growth and awareness.
DeLay is a fine harp player, but he's a great song writer. And he has a band loyal to his vision and leadership; during his "time away," guitarist Peter Damman, saxophonist Dan Fincher and keys-man Louis Pain kept the torch lit as the No DeLay Band in Portland. These three form a musical backbone as much a part of the deLay sound as the writing and singing/playing of its leader. The group's tight arrangements favor an ensemble approach, with frequent use of a sax-harp-keys combination that results in a big, punchy sound rare for a five-piece unit. DeLay's unique style on harmonica adds to it; amplified, unamplified and combinations of both are used to frame the melodies. You won't find much in the way of instrumental posturing when deLay picks up his axe (although he can blow with the best of them, as I heard at a show in August 1996). His solos seem to be perfect for each song. His vocals, too, are different -- seasoned, often weary as a tune demands, but more often with an upbeat and happy growl.
On "Bottom Line," "Don't Shame Me" and "Stop Your Groanin'," deLay takes a new look at the man-woman struggle so familiar to blues song, but with a twist and humor that's clearly as infectious as the music behind. "Maybe Our Luck Will Change" shows his growing interest in and the powerful influence of gospel music, as does "If She Is"; in fact, much of this CD has an "uplifting" feel to it, like gospel, complete with a similar lyrical intent.
Even the instrumental "Hopefully," blues riffs bouncing all throughout, has a happy, almost joyous vibe. DeLay has frequently commented on his recovery from substance abuse, and he dedicates "Slip, Stumble, Fall" to his recovery buddies, exhorting them not to act on the song's title. And "I Win," which closes the set, is deLay's frank personal testimony about his earlier problems and his joy with his "new-founds" -- sobriety, marriage, happiness and most of all, his music.
Ocean of Tears is new and vital blues. Don't be mistaken -- deLay is no iconoclast, and this is still very much a blues recording based on its feel alone. Get it, and while you're there, pick up the earlier Evidence reissue for a complete collection of deLay's terrific music and band.
In the world of blues harmonica players there are two camps: those Juke Logan recently described as entrants in the "Little Walter Sweepstakes" and then everyone else (like deLay, Ford, Johnny Mars, Norton Buffalo and Logan himself), most derided by the former group for their lack of allegiance and devotion to the harp style of Muddy's most famous harp player.
In harp circles this fatuous positioning has become almost as tedious as the argument that whites can't play blues. It's unfortunate, because although mimicry of Walter may be the greatest form of flattery, it's still mimicry, with these "blues Nazis" (as we call them here in Texas) quick to deny the obvious historical evidence that Muddy, Walter and others were always looking for ways to expand their music and playing beyond its boundaries, never slavish to the repetition of a singular style or forebear.
Although he's not inclined to these prejudices, Mark Hummel's harp work is clearly greatly indebted to Jacobs, and his personal infatuation with "everything-Walter" is legend among his fans and fellow players. His approach to his music has been anything but slavish over the years, and beginning in 1987 with Harmonica Party, his blend of blues, swing and jump has reflected the mix of influences of the Pacific Northwest (he lives in Oakland) best evidenced in his last release on Flying Fish. Hummel has always thrown a twist into his take on the blues, and it's made his music interesting and often memorable.
On Heart of Chicago he takes a new/old approach -- heading to the Windy City to record with Muddy/Walter sidemen Willie Smith, Bob Stroger, Dave Myers and others. It seems part of a current trend among new generation bluesmen -- recording with some of the "original guys" -- and had to have great appeal to Hummel, a blues devotee.
Hummel's playing is fine, thick and full of ideas and great detail, especially on lead-off tunes like "My Kind of Baby" and the instrumental "Rockin at the Riverside." But as the CD plays on, the ensemble work often seems tired and uninspired, and some of the playing, especially the slide guitar work, is so derivative of Muddy/Elmore James it becomes irritating.
"Trying to Make a Living" and "Peaches Tree" suffer from a lyric simplicity; on the latter some fine third-position harp playing is bogged down by a lifeless arrangement. "Step Back Baby" is the reverse, a fine workout for harp and piano; same for "Living With the Blues," an acoustic treat. The slower numbers, though, expose the on-again/off-again inconsistency of the songs, often a result of a thin-sounding production that only emphasizes the lifelessness of some of these numbers. Hummel has never been a powerful blues singer, but always a serviceable one. Many of the songs here lack the kind of instrumental backing necessary for his vocal style, not helping things. Maybe I'm missing some of the nuance of the sidemen's work, but it often sounds as if this was just another gig.
So we're left with a mixed bag. Some good stuff. Great harp playing. But the project has a thrown together feel, and only a few of the songs have that "lived-in" quality so familiar to Hummel's best work. Next time a recording of Mark and his touring band might be suggested. He has an incredible ear for new talent, and his band the Blues Survivors has been home to a host of great players in past years -- Sue Foley, Jim Bott, Rusty Zinn, Shorty Lenoir among them -- and the basis for a lot of great live shows.
Finally, a recommendation for the Mighty Blues Kings, a band with a terrific vocalist in Ross Bon, who can croon or shout with ease. Their Meet Me In Uptown is one of the best releases among those from the host of bands heading the swing music and dance phenomena underway in San Francisco (complete with "dance" clubs and scene chronicler Swing Time Magazine). The Kings, however, are from Chicago, where they call the Green Mill Lounge home (as did Al Capone in his day).
Meet Me in Uptown starts off with a beat syncopated to inspire dancing and never lets up. Evoking the spirit of Floyd McDaniel, Wynonie Harris, Louis Jordan and Prima and others, it's a party-ready mix that just happens to feature great playing -- a feast for the ears and feet. If you're new to the swing revival, Uptown is the place to start a rewarding journey.
-- Tom Ellis
---
Taj Mahal
An Evening of Acoustic Music
Ruf 1009
---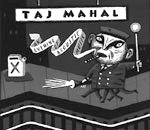 This is pretty much like a big box of chocolates with no nasty centers. Taj Mahal does a lot of things very well, and playing solo acoustic to an appreciative live audience has to be very high on the list. This back-to-basics album, recorded in Germany in 1993, is mostly stuff he has done for years and years: Gary Davis' "Candy Man," Robert Johnson's "Come in My Kitchen" and his own "Big Legged Mamas Are Back in Style Again." The crystal-clear recording really captures the power and the charm of Mahal as a live performer, so it's much more than a greatest-hits or best-of.
On most of the cuts his scratchy, expressive vocals are accompanied by the chiming tones of a plucked steel guitar. He plays good electric piano on "Big Legged Mamas" and "Blues With a Feeling"; at the beginning of the latter, he explains to the audience that they should clap on the 2 and 4 beats, not the 1 and 3, because this is "schvartze" music. Though this is about all of the German he speaks, the audience seems to understand him just fine.
Howard Johnson, who played with Mahal in the early seventies, sits in on four cuts on tuba, and plays a mean pennywhistle on "Ain't Gwine to Whistle Dixie Anymore." On the original "Texas Woman Blues," Taj sings accompanied only by Johnson's tuba bass line; on the instrumental "Tom and Sally Drake," the two of them somehow make banjo and tuba fit just right. His take on John Hurt's "Satisfied 'N' Tickled Too" is heartbreakingly beautiful.
This is prime Taj Mahal, and a real feather in the cap of the German Ruf label, right down to the gorgeous folk-art cover design (five panels of it on the European-style, folding digipak).
-- Jennifer Zogott
---
Johnny Adams
One Foot in the Blues
Bullseye Blues CD 2144
---
Johnny Adams, one of the great singers of our Earth, here turns in a CD that could have been called Blues With Elegance. His lustrous voice addresses three Percy Mayfield tunes, two Buddy Johnsons, a Harold Arlen and five others. As always, his singing is a bastion of classy tone and great phrasing, but almost equal credit goes to musicians Lonnie Smith and Jimmy Ponder, and producer Scott Billington. Production-wise, One Foot in the Blues is impeccable, sonically clear but warm, resonant and very "in-the-room."
Smith is a keyboardist whose synth outings have been rather on the commercial side. But here he's heard on a good ol' B-3, alternating between big, wall-rattling chords and hinting fills, the latter just right to spice a lyric or spur a groove. Ponder is a jazz guitarist with more than a hint of funk. Guitarists who think their every solo must peel paint should heed this subtle master of cookin' leads and solid comping. Devotees of Cornell Dupree and Grant Green will like him a lot.
Finally, to Adams. Every syllable he sings is as heady as new car smell in a Cadillac. Best songs include the title cut, a composition by Dan Penn made all smoky and svelte by the swanky Adams pipes. Certainly he is the prime interpreter of Percy Mayfield material, here doing the worldly songwriter's "Two Years of Torture" and the wry "Cookin' in Style," with an eloquence that would swell any lyricist's chest. The latter is a lively item with a tasteful horn section that lays out on solos by Smith and Ponder, and then kicks back in to dynamic effect when Adams again steps to the mike.
Selections like these will be best liked by blues fans. But even ballads that would be schmaltz from many singers sound manly and strong from Adams. Beware his misty "Angel Eyes" if you've ever known a woman with this not-uncommon sobriquet, as Adams' singing will evoke her visage with such clarity it will cook your heart.
For excellent singing and mature, compelling music, you'll do right with One Foot in the Blues.
-- Tim Schuller
---
Luther Allison
Love Me Mama
Delmark 625

Where Have You Been?
Ruf 1008
---
It's catch-up time, listeners. Here are two very different takes on Luther Allison, now award-winning critics' darling who just may be the finest contemporary blues artist and star in the making.
Love Me Mama is Allison's very first album, and listening to it is a lot like looking at someone's high school yearbook picture and seeing a youngster with a lot of raw talent and potential to go places. One line from the opening track, "Why I Love the Blues," is especially descriptive here: "I've been around a short time, and I got nothin' to lose."
Youth is evident in the high, keening voice, the guitar solos, respectful and echoing the voices of the masters Allison hung with and learned from (Wolf, King, Magic Sam), the fast, truncated songs that threaten to explode but sometimes just abruptly end, perhaps indicative of the recording style of 1969.
Still, there is much to admire. Even then, Allison's vocals were commanding, and the clean, stinging treble of his guitar solos are crisp and to-the-point. He does solid versions of "Little Red Rooster," "Dust My Broom," "The Sky Is Crying" and "Four in the Morning" so you know his heart is in the right place.
But Allison's own "Bloomington Closer" is a nicely understated instrumental with deft wah-wah work and funky grooves. Sometimes the beat gets rushed, and a few frets are missed, but enthusiasm prevails and, hey, it's 1969, and it's his first studio effort. The album doesn't quite prepare you for what was to come.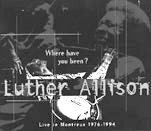 Jump-cut to the extraordinary live opus Where Have You Been? Live in Montreux 1976-1994. Since Allison wasn't really given the time of day in the States, he resorted to scorching audiences up at Switzerland's renowned Montreux Jazz Festival, and this disc reveals what an amazing growth period we missed out on. That gawky, high-schooler is now a hard-working pro with a voice of his own.
Try a comparison of this set's "Little Red Rooster" with Love Me Mama's and -- there is none. The band's tighter and better, and for 11-and-a-half minutes Allison stretches the Willie Dixon chestnut to the breaking point, exploring every nuance -- from quiet, thoughtful musing to flat-out, fast and furious guitar stomp. The dynamic shifts of intensity must be heard to be believed.
Allison's vocal stylings have become his own, in contrast to his somewhat tentative approach on Mama. There's a great chicken-pickin' duel between Allison and saxophonist Fat Richard Drake at the end of "Rooster" that will make you gasp, "I wish I'd been there." The 1983 version of "The Sky Is Crying" features eloquent slide work, and again is a much more diverse and commanding performance than the earlier version. Allison's guitar has a richer, fuller tone; he's got speed to spare and the good taste not to overuse it, and his phrasing is imaginative and expressive. Suffice to say that the rest of Where Have You Been? is loaded with highlights too numerous to mention.
So these two discs are like night and day, one end of the rainbow to the other, one the work of a green musician, the other a chronicle of the arrival of the consummate pro who stuck to it despite anonymity in his own homeland. This is also the perfect example of transcending one's influences and arriving at one's own style. Love Me Mama and Where Have You Been? offer answers to where Luther Allison has been as they ask, "Where have U.S. listeners been?" Answer: Almost missing this incendiary man at his peak. Thank goodness for second chances.
-- Jon Martinez
---
Johnnie Bassett & the Blues Insurgents
I Gave My Life to the Blues
Black Magic 9034
---
From a musical perspective at least, Johnnie Bassett grew up in the best of all possible worlds. He remembers bluesmen like Tampa Red and Arthur "Big Boy" Crudup playing at his grandmother's back-yard fish fries when he was a young boy in Florida. Years later, after his family moved to Detroit and his own talent blossomed, Bassett played with Joe Weaver's Bluenotes, the house band for Fortune Records that operated from "that hip nexus of blues, rhythm and blues and rock'n'roll," according to R.J. Spangler, Bassett's drummer and bandleader. Along the way, he rubbed elbows with the likes of John Lee Hooker, Little Sonny and even Jimi Hendrix.
These diverse influences would explain the versatility of Bassett's smooth, finely crafted disc, I Gave My Life to the Blues, 14 songs that lean heavily on swing and jazz yet offer an occasional nod to Delta blues and R&B.
The disc's first tracks have a laid-back, smoky quality, thanks to Bassett's jazzy guitar licks and some sultry lines from saxophonist Keith Kaminski in "Mean Feeling." The swing factor ratchets up significantly during "Muddy Water" and following numbers as Bassett's guitar lines get a bit faster and more ambitious and the horn section takes a more prominent position in the arrangements. Even during a standard 12-bar blues pattern ("Tired of Waiting" and "Double Dealing"), Bassett's creamy hollow-body guitar licks alongside Chris Codish's Hammond organ and the well-utilized horn section lean heavy on the jazz and R&B shadings.
True to its title, "Weed Head Woman" is lazy and intentionally aimless. Spangler enhances the effect with his brushes, while Codish meanders around the keys like a honky-tonk piano player on, well, dope. Bassett suddenly develops a social conscience in "Same Ol' Blues," a slow shuffle that asks whether the racial tensions in Los Angeles in recent years are any different from the same unrest that gripped Mississippi generations ago.
The closing title track, which adds horns to what is basically a Delta blues number, might be Bassett's way of saying, "I can do R&B and jazz, but traditional blues is still my center." If Bassett indeed gave his life to the blues, it's been time well spent.
-- John C. Bruening
---
Fruteland Jackson
... Is All I Crave
It 003
---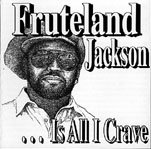 What's going on here? An emerging crop of brilliant young African-American singers/songwriters/instrumentalists expressing themselves through the black-dirt blues of Robert Johnson, et al., is creating an unexpected renaissance of acoustic blues: Alvin Youngblood Hart, Robert Jones, Corey Harris, Elmer Lee Thomas, Guy Davis, Keb' Mo'. What distinguishes them from the crowd of note-for-note imitators is the overpowering originality with which their songs and styles are being created before our very ears.
The latest example to surface on record is Chicagoan (by way of Mississippi) Fruteland Jackson. His style is characterized by a personal, folk approach to writing and a highly percussive guitar technique. His songs are at times cathartic ("He Was All the Daddy I Had" or "Ida B.," a loving lament for a passed-on mother), at others reminiscent (a grandmother's joyful "Amazing Grace"), but always fresh and cliché-free.
Fin-de-siècle concerns are the subject of a revision of Washboard Sam's salacious "Hair Parted in the Middle ... Is All I Crave" ("Hair parted in the middle will take you to an early grave") and "Down the Road Mama" ("Your children are hardened, they do not feel"), played in a thumb-blistering calypso rhythm.
The exasperation and resignation of a life lived in poverty and hardship are captured brilliantly in the single-chord monologue of "How's It Goin'." In the more traditional vein, "Worksong/Fieldholler" captures the essential feel and mood of country blues as few modern players have since Johnny Shines.
... Is All I Crave is an impressive debut from another original stylist of the future.
-- Jack Oudiz
---
Charles Brown
Honey Dripper
Verve 529 848-2
---
Did Charles Brown fall in love? The 72-year-old pianist sounds more free than ever. Romantic, even. There's a gleam in his voice and a more pronounced swing in his band. He seems fully comfortable with long piano-and-guitar jams and relaxed with goofy, lovesick R&B like Timmie Rogers' "Gee."
B.B. King, a happy bluesman (especially now) if ever there was one, conveys a tangible sorrow whenever he sings Peter Chatman's classic "Everyday I Have the Blues." Brown's new version is so sprightly and upbeat it's like he's thanking the good Lord for his gift instead of lamenting his plight.
All of Honey Dripper, Brown's third Verve album and fifth since Bonnie Raitt helped bring his career back from the dead in the late '80s, has the same happy, vibrant quality. Brown's jazzy piano enthusiastically collides with the drums and saxophone on the opening "News All Over Town," leaving his voice to succinctly croon the introduction and conclusion.
When Brown sang "Driftin' Blues" with the Three Blazers in 1945, he emulated his hero, Nat King Cole, never stretching his voice beyond its natural smoothness. Like Cole or Johnny Cash, Brown gets his point across throughout Honey Dripper purely with charisma; you're sympathetic on "I Cried Last Night" (the sad exception on this mostly happy disc) because the singer seems like such a nice guy.
Still, where the dark "Driftin' Blues" was like listening to a man floating endlessly through the ocean, every jazz and blues fan should keep Honey Dripper around in case of unexpected romance. Check the titles: "The Very Thought of You," "When Did You Leave Heaven," "There Is No Greater Love," "The Honey Dripper." Brown walks gleefully through "Gee," slyly exaggerating the words "goodness gracious," "bodacious" and "avaricious."
Brown frequently shares the spotlight, with his long-time lead guitarist (and musical director) Danny Caron, with the squeaky-but-nice singer Etta Jones on "If I Had You" and the more straightforwardly romantic Irene Reid on "They All Say I'm the Biggest Fool." But he's a quietly confident bandleader, taking over "At Your Beck and Call" with upbeat, lounge piano flourishes and perfectly placed minor chords.
-- Steve Knopper
---
Aron Burton
Aron Burton Live
Earwig 4935
---
Aron Burton has been around 40 years, playing bass with people like Junior Wells, Jimmy Weatherspoon and Albert Collins, on thousands of gigs and dozens of recordings. After four decades in the shadows, he decided to front a band and put his name on it. For the piano slot, he hired Allen Batts, another veteran who's played with Freddy Robinson, Eddy Clearwater and Collins. Lester "Mad Dog" Davenport blew harp behind Bo Diddley and Big Daddy Kinsey. Drummer Kenny Smith is the son of Willie "Big Eyes" Smith, while guitarist Michael Dotson is making his way up through the Chicago blues scene.
This, then, is an experienced group, solid and competent, but there's little that's distinctive or unusual here. Aron Burton Live is 71 minutes of good-time bar band blues, with a lot of standards ("Little Red Rooster," "Hoochie Coochie Man," "The River's Invitation") mixed in amongst a few original tunes. Although all the musicians sing lead at one time or another, Burton handles the lion's share of vocals. He sports a big-sized voice, clearly rooted in Chicago. He's particularly effective on Jessie Robinson's ballad, "Cold, Cold Feeling."
Davenport takes over vocal chores for two songs. While not as powerful a singer as Burton, he has a charming, earthy quality that I like. On "Evenin' Sun Goin' Down," he digs deep and shouts the blues. There's also a guest singer, Liz Mandville-Greeson, who shows up to handle those war horses, "Fever" and "Hound Dog."
All the soloists have moments of inspiration. Dotson is particularly good on Burton's "I'm Just a Natural Man" and Batts shines on "Fever." Still, overall, there's not enough new or different to keep me coming back.
-- David Feld
---
Various
Blues Guitar Greats
Delmark 697
---
This compilation is a hearty stew of Chicago blues as documented by the Delmark label, whose roster has included a who's-who of contemporary bluesmen: Buddy Guy and Jr. Wells, J.B. Hutto, Magic Sam, Luther Allison, Lurrie Bell. If that alone is not enough to recommend this, there's nary a bad cut on it.
Blues Guitar Greats spans the years 1957-1995, showcasing many great performances and serving as both treasure trove and textbook to students and listeners of blues guitar excellence. There is variety: Big Joe Williams' solo-acoustic nine-string, back-to-the-plantation folk blues of "Down in the Bottom"; the unreleased and haunted Magic Sam gem, "I Don't Want No Woman"; instrumentals tart and funky (Jimmy Dawkins' "Chitlins Con Carne"); smoothly understated swing (Robert Jr. Lockwood's "Lockwood's Boogie"); and eloquent and appropriately ethereal (David Specter's "West Side Stroll").
There's the warm and humorous conversational exchange between Buddy Guy and Jr. Wells, "Trouble Don't Last Always"; Lonnie Brooks' piercing treble-twang fretwork on "Crash Head on Into Love"; the wounded-animal ax assault courtesy Otis Rush on the live "So Many Roads"; big-band swing of the late Floyd McDaniels "Why's Life Got to Be This Way"; the majestic solo by Steve Freund on Barkin' Bill's rendition of Freddie King's "Someday After Awhile."
The overall excellence is characterized by the stately, emotionally intense and eloquent solo work by all the guitarists (and there's plenty more of them to choose from). Blues Guitar Greats is a non-stop parade of exemplary ax work: A great sampler and good starting point for those who want to delve into the extensive Delmark catalogue, a label synonymous with great contemporary Chicago blues for 40 years.
-- Jon Martinez
---
James Cotton
Deep in the Blues
Verve 314-529-849-2
---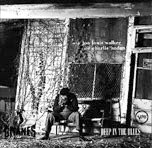 Newcomers to the blues should be forced to sit down and listen to the Muddy Waters late-'40s/early-'50s repertoire in which the "old man" sang with only the rudimentary accompaniment of Little Walter's harmonica, Big Crawford's bass and, occasionally, Baby Face Leroy's guitar or Little Johnnie Jones' piano.
This was Chicago blues "Unplugged." There was an irreducible beauty in that material that all but vanished in the ensuing aural pounding and blare of electric blues. It was a fleeting moment in which the front-porch music of the crossroads had only just begun to adapt itself to the shuddering beat of the Gary blast furnaces. In that transition period some of Chicago's most enduring blues was recorded by Waters, Snooky Pryor, Robert Nighthawk, Big Maceo and Tampa Red.
That seminal musical era is revisited by former Muddy Waters sideman James Cotton in this highly enjoyable new Verve release recorded in 1995 in a Los Angeles studio. Cotton is accompanied variously on these 14 songs by guitarist Joe Louis Walker, bassist Charlie Haden and pianist Dave Maxwell, and a more sympathetic yet eclectic supportive cast would be tough to conjure.
Those of us on the West Coast who have had the great pleasure of catching the irrepressible Walker on a rare night when he threw together an impromptu set of acoustic blues have long known that J.L. can cut heads with anybody in the world on an unplugged guitar. "Vineyard Blues" is a showcase Walker solo on a National steel guitar that should surprise a few people. Dave Maxwell is a pianist who can be counted on to provide either restrained coloring or propellant energy as necessary. His contributions stand out on duets with Cotton on Percy Mayfield's "Strange Things Happen" and Big Maceo's "Worried Life Blues."
But it is the inclusion of the great jazz bassist Charlie Haden in the cast that is the real eyebrow-raiser. Haden is renowned for his long association with free-jazz alto saxophonist Ornette Coleman as well as his important contributions to the music of Keith Jarrett and others. Yet Haden's unadorned stand-up bass style and his double-stop chording is a natural fit with the blues. There's no mistaking a free-form edge to the thump that seamlessly drives the proceedings. Give a listen to Walker and Haden pushing and pulling behind Cotton on "Two Trains Runnin'." Haden also turns in a gentle solo bass arrangement of Woody Guthrie's "Tom Joad" titled "Ozark Mountain Railroad." Like I said -- eclectic.
As headliner, James Cotton sparkles and shines fronting this well-disposed group. Spared the need to duel against cacophonous electrical instruments, Cotton's decimated vocal chords sound surprisingly comfortable to the ear and easily conform to the mood. (Hell, some singers would kill to tinge their blue-eyed blues with this rasp.) The set begins with an emphatically mellow rendition of Cotton's classic "Down at Your Buryin' " and the dulcet mood hardly changes throughout. There has never been a problem with Cotton's harmonica skills, and, like many guitarists, his playing is crisper and much better articulated when unamplified.
Rather than a trendy effort to capitalize on the "unplugged" rage, Deep in the Blues is a grand testament to a blues giant and an era when everyone was deep in the blues.
-- Jack Oudiz
---
Guy Davis
Call Down the Thunder
Red House 89
---
The various styles of black American roots music that Guy Davis plays -- and plays so convincingly -- invoke images of medicine shows, of rocking country churches and of quiet front porch sunsets, spent with guitar in hand.
Almost exclusively, it's music of a time gone by, and in the hands of a lesser musician these sort of songs could feel like artifacts, or like lessons in ethnomusicology. Not only does Davis avoid that fate, he's created a body of original material that sounds honest and fresh, and which at the same time would sound right at home in the company of Sonny Terry and Brownie McGhee, Blind Willie McTell, John Jackson or Mississippi Fred McDowell.
Davis contributes six-string, 12-string and slide guitar, harmonica and washboard to Call Down the Thunder. He's not a great singer or a flashy guitarist. He is, however, a genuine conduit of classic Piedmont hokum stomp ("Mama's Gonna Fix It Right"), old-time gospel ("Run Sinner Run"), deft fingerpicking ("Thanksgiving Day"), with humor ("Gee the Mule" -- and read the liner notes for the rest of the story) and straight-up blues (the 8-bar "See Me When You Can"). And the polyrhythmic stompin' and clappin' of "New Shoes" is worth the price of admission alone. You just don't hear this stuff every day.
Furthermore, there's hardly a note or word to betray the existence of post-World War II musical styles. That's evidence of his depth of commitment to this style/era of music and the cultural heritage that it embodies. It's because of that commitment that when he sings about jelly rolls, plow mules and long, lonesome trains, you can't help but believe him.
-- Bryan Powell
---
Lil' Ed And Dave Weld
Keep on Walkin'
Earwig 4936
---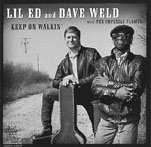 It's no real surprise that Lil' Ed Williams and Dave Weld could get together and record a handful of high-energy slide-driven blues that are the very definition of "houserockin';" they've been playing it that way since they shared the guitar duties in Lil' Ed & the Blues Imperials for several years and a couple of albums for Alligator in the '80s.
What is a bit of a surprise is how great they sound on the five acoustic duos they include on this 14-track disc. Unlike so many artists these days who decide it's a good marketing move to go "unplugged," there's nothing pretentious or clinical or imitative about their down-home acoustic blues at all. It sounds like its supposed to sound, flowing and natural and like the players are having a great time.
Ed's vocals in this setting are a bit of a revelation, too; freed from having to shout over his raucous band, his voice takes on an appealingly dark and husky tone perfectly suited to this type of material. Especially noteworthy is his "I'm Not a Slave." If only by contrast to Ed's deeply bluesy delivery, Weld's vocals don't impress as much, but he knows his limitations and usually stays within them. The only exception comes when he unexpectedly veers off into soul crooner territory on "Too Late Baby," a song that would sound better sung by Tyrone Davis than either Weld or Williams.
Those who like Williams' Alligator recordings will find a lot to like here, as Ed pulls out all the slide tricks he learned from his uncle, J.B. Hutto, and is backed by a band that knows his style and just how to support him. The bonus is some truly enjoyable acoustic blues to supply the yin to the band's electric yang, making this a well-balanced and enjoyable release.
-- Scott Dirks
---
This page and all contents are &copy 1997 by Blues Access, Boulder, CO, USA.