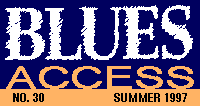 ---
Homebrew incorporates a ratings system specifically for independents. If you'd like to contact the artists you read about here, check out our "Where To Find 'Em" page.

| | |
| --- | --- |
| Poor | |
| Fair | |
| Average | |
| Good | |
| Excellent | |
---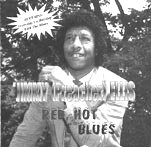 Southern Californian Jimmy "Preacher" Ellis delivers an easy, 11-song R&B sermon on Red, Hot & Blues (KRIS 8147). Ellis covers, among others, tunes by Willie Dixon and Tony Joe White, but the strongest cuts are penned by Ellis and his producer Mel Alexander. Red, Hot & Blues features a strong backing band, and Ellis' comfortable, effortless vocals are constantly evident. It's not an inspired disc, but it works. We'd like to hear more.




---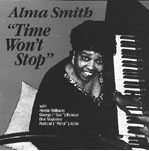 Septuagenarian Alma Smith is a Detroit pianist, producer, song-writer and remarkably distinctive jazz and blues vocalist whose style is at once supper-club friendly and midnight-hour intimate. Her excellent Time Won't Stop (Valma 102) provides repeated examples of her marvelous talent. Smith fronts a strong quintet of players who support her sensitively through an all-original set that just sparkles with class and taste. Her spare, perfect piano playing demonstrate full control and understanding of each song, and her vocals likely will break your heart with their tales of love and sense of longing. Take the time to take Ms. Smith home with you and celebrate one of the country's many small pleasures.




---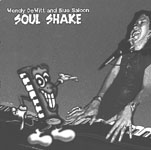 Singer, songwriter and keyboardist Wendy De Witt and Blue Saloon romp and rollick through Soul Shake (Wette Music 56582) with the help of some outstanding sidemen, including guitarist Kenny "Blue" Ray, harmonicat Eugene Huggins and a fine rhythm section. The material displays satisfying stylistic diversity, and were the Northern California-based Ms. DeWitt a stronger singer -- she's a terrific musician -- I think major blues labels might take quick notice.




---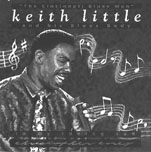 Cincinnati bluesman Keith Little and his Blues Body have released a disc with a title that's a mouthful: To My Loving Son Christopher Corey (SAN TON). It's rife with pleasant but lightweight arrangements, there is plenty of typical ensemble playing and Little has a nice soul-blues voice. However, there's not much difference in his vocal approach whether he's taking on ballads or his more upbeat tunes. Attractive package, well-recorded, but smack dab in the middle of average.



---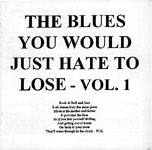 An East Coast compilation, The Blues You Would Just Hate to Lose -- Volume 1 (Right On Rhythm), brings a diverse and ferociously entertaining 12 tracks to lucky listeners willing to seek it out. The liner thumbnail biographies are wonderfully homey and informative, and the recording quality of the live gigs are as club-funky as you might expect. But it's the performances that shine. Outstanding cuts by Joe Maher and Big Jesse Yawn are just two gems among this diamond-mine mother lode of live blues.





---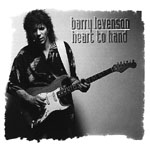 Barry Levenson's Heart to Hand (Steel Life) is curiously uninvolving for an album so well recorded, arranged and packaged. Extensive, well-written liner notes tell of Los Angeles-based Levenson's deep commitment to the blues and the legendary artists (Fulson, Crayton, Thornton, P. Mayfield) he's played with. Levenson is an accomplished guitarist, but this has a blues-by-the-numbers approach without much feel, reach or, ultimately, guts. A couple of nice vocals by, respectively, Mary Williams and Johnny Dyer, and nine fairly lifeless instrumentals add up to a frustrating album. It shouldn't be, but Heart to Hand is weaker than the sum of its parts.



---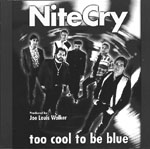 Well-known guitarist and bandleader Joe Louis Walker thought enough of the San Jose group NiteCry to man the production helm (and play blistering guitar on a couple of cuts) for Too Cool to Be Blue (NiteCry 2020971.) Led by the burning fretwork of Rene Solis and impassioned and solid-sender vocals of Steve Siacotos, Too Cool burns brightly with clever songwriting, versatile West Coast musical drive and thorough professionalism. That these boys obviously love to play is evident on every track. Stars in the making? Could well be.





---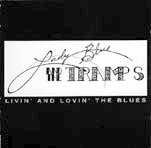 At just more than 30 minutes, Lady Blue and the Tramps' Livin' and Lovin' the Blues (Bear) is short enough to have displayed this Jersey band at its very best. However, the original songs are forgettable and Joy Koltenuk's studied, white blues-mama vocals are uninvolving and unconvincing. Although you'll hear pretty good harp by Carlos Colina, these blues should be dusted.


---

The Tablerockers (featuring Earlene Owens, ex- of Saffire) represent their Nebraska homeland more than adequately with well-chosen covers and a nice and a simple (if a little thin) sound on Taxi (Foundation). Vocalist/guitarist Sean Benjamin has an exceptionally strong feel for the Tablerockers' music. There's a hint of rock in his well-balanced voice and, fortunately for blues fans, he keeps it in check. His understated guitar playing always perfectly supports the songs. Owens' big-attitude, nasal vocals tear it up in her four songs, and the great Chicago guitarist Magic Slim guests on one memorable track, "Shufflin' With Slim." A good'un.




---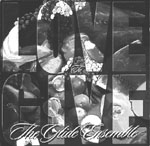 Blues' spiritual sister is gospel, and within that genre there is an enormously heartfelt world of passion, deep emotion, hope and belief. One of the finest gospel recordings in years comes from the nationally-known United Methodist Church in San Francisco, Glide Memorial (which Life magazine recently called "a church for the 21st century"). Love to Give (Glide 4104) is magnificently sung by the 100-plus voices of the Glide Ensemble, and it overflows with stunning conviction and fiery excellence. Vocal highlights are provided by the gifted Emma Jean Foster, the spirited Roosevelt Winchester, the deeply-moving Carolyn Huggins and the breath-taking, soul-stirring Karen Goodman. With a burning band (including world-class percussionist Babatunde) led by long-time R&B keyboardist John F. Turk Jr., the ensemble turns Love to Give into a disc of passion and unforgettable grace. If you love the blues and aren't yet fully hip to modern gospel, do yourself a favor and start here.





---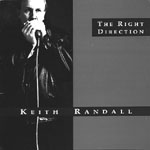 Englishman Keith Randall dedicates his 18-track compilation, The Right Direction (Ghosts and Nightingales), to British bluesmen, the late Duster Bennett, the newly back-from-the-brink Peter Green and world-class musician Stevie Winwood. All of those artists have been pretty good musical models who have proved repeatedly that Brits can pull off the blues extremely well when done with feeling, conviction and chops. Randall is getting there on The Right Direction without the brilliant results his influences often reached. Backed by the Curtis Little Band, Randall easily moves through familiar territory with his guitar, bass, harmonica and quiet (but limited) vocal style. The album sometimes has the feel of a demo and lopes along leisurely enough with its shuffles, rocking blues and funky U.K. grooves. Well-produced and worth a listen.




---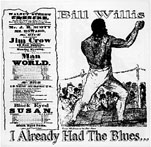 Given all the legendary entertainers with whom Bill Willis has played (and according to the liner notes, that includes Billie Holiday, Freddie King, James Brown and Little Willie John), it is surprising how weak an effort is put forth on I Already Had the Blues (Visa). It's strictly a two-man effort: Willis and his musical compatriot Ray Bailey wrote most of the songs, played all of the instruments, produced the album, wrote the liner notes and even designed the tray card. I Already Had the Blues is one of the most reverbed vocal albums I've ever heard, which usually affords a vocalist needed depth. But it doesn't help Willis at all here. "Short Dog" is a cooking little instrumental that would serve as filler on most albums, but here it stands out in such feeble company. By the time "Wind Beneath My Wings" showed up, I was ready to pull the plug.

---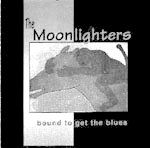 Montana is home to the Moonlighters, a confident and energetic band on Bound to Get the Blues (Rocking Rudy's). Featuring some ballsy vocals and strong harp work by Diana Redlin and bass and sweeter lead vocals by bandmate Mary Place, the Moonlighters tend to rely a little too heavily on Paul Philips' saxophone for their musical center. But the band has a solid foundation. With the exception of the drummer, everybody takes turns singing leads All the songs are originals, and Bound to Get the Blues provides plenty of music for the hour you'll invest. Some seasoning and a little stronger material may find them moving to the next musical level -- at least beyond beautiful Missoula.




---
See Where to Find 'Em for label information.
---
BLUES ACCESS encourages blues musicians to send us independent releases. And blues fans, if there's a band or musician you've heard, seen or followed, and think they're deserving of wider recognition, send us, or have them send us their releases as well. With your help, we'll find out and hopefully be able to help spread the word about some great new music.
We need two copies of each release, preferably on CD. Written promotional material regarding the music and the player(s) is also welcome and helpful.
Please address to:
Homebrew
c/o: Blues Access
1455 Chestnut Place
Boulder, CO 80304-3153
---
This page and all contents are &copy 1997 by Blues Access, Boulder, CO, USA.