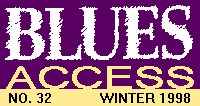 ---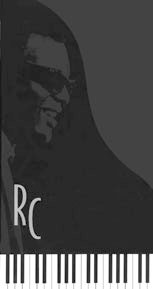 The Beatles, Cole Porter, Harlan Howard, Buck Owens, Aretha Franklin, Johnny Mercer, Paul Simon, the Brothers Johnson, Tony Joe White, Hoagy Carmichael, Percy Mayfield, Oscar Hammerstein, Stevie Wonder, Barry Manilow Ö
Barry Manilow? Yes, Ray Charles even finds the blue hue in a Barry Manilow tune ("One of These Days") on Genius & Soul: The 50th Anniversary Collection (Rhino 72859), a five-CD box that for the first time brings the epic expanse and baroque variety of Charlesí career to one sumptuous banquet table. There arenít many artists who require thoughtful editing to fit their representative legacy onto five compact discs, but then again, there arenít any like Ray Charles. Greatest of genre-busters, his resume in jazz-blues-R&B-soul-country-rock-gospel, in show tunes-pop-funk-soundtrack-patriotic tunes may be missing polka, bubblegum, klezmer and death metal, but thatís about it.
Iíve always believed that a solid selection from his defining Atlantic work in the 1950s ó like 1991ís three-CD set, The Birth of Soul (Atlantic 7-82310-2) ó and a CD or two from his nearly as monumental output for ABC-Paramount in the 1960s (like His Greatest Hits, Volumes 1 and 2 (released 10 years ago by Dunhill Compact Classics, DZS036-37) was all the Charles you needed. But if Brother Ray is the leaky roof in your collection, then let this be your umbrella.
In the interest of representative completeness, compilation producers James Austin, David Ritz and Billy Vera were obliged to include a certain amount of swill here, especially from the 1980s. The lamest are the country duets on disc five with Willie Nelson, George Jones and Hank Williams Jr. As for "Shake a Tail Feather" by Ray and the Blues Brothers, I wouldnít play it on a jukebox with your quarter.
But the first three tracks on disc one, recorded for the Down Beat and Swing Time labels 1949 through 1952, more than hint at the greatness that was to come. In fact, I prefer them to the versions of "A Song for You" and "Still Crazy After All These Years" that close the final disc, which sound like Ray Charles imitating Billy Joel imitating Ray Charles.
For whatever reason, the more than acceptable Joel-Charles duet "Baby Grand" does not appear here. Charles was a fully formed, multi-dimensional talent when he began recording for Atlantic in the 1950s. Despite making some of his most immortal tracks there, such as "A Fool for You," "Iíve Got a Woman," "Drown in My Own Tears," "(Night Time) Is the Right Time" and "Hallelujah I Love Her So," itís sobering to remember that none of these singles made the pop charts. The breakthrough hit for Ray on Atlantic was "Whatíd I Say (Pt. I and Pt. II)" in 1959, but it really wasnít until the amply represented ABC-Paramount and Impulse recordings that Charles crossed over big time.
In the early í60s, with pop in the hands of a lot of guys named Bobby (Rydell, Vee, Vinton), Rayís records such as "Hit the Road Jack," and "Busted" kept rockís blue flame alive. At the same time, Charles was raising the artistic standards for pop ballads with "Georgia on My Mind," while vastly expanding the appeal and boundaries of country music with deftly-orchestrated versions of songs by Don Gibson and Eddy Arnold, respectively, "I Canít Stop Loving You" and "You Donít Know Me."
I guess the word that keeps coming to my mind is "audacity," the daring that allowed Charles to mold the most unlikely material to his own style and vision: Check covers as diverse as the Beatlesí "Eleanor Rigby"; Melanieís "Look What They Done to My Song, Ma"; and "Till There Was You" (in a version recorded live in Japan in 1975 and never released in the U.S.). Even his unforgettably idiosyncratic "America the Beautiful" draws you in with its ironic bite. If in the last 20 years Charles has sometimes been as careless as he is daring, that is the risk one takes to remain an undeniable American original.
---
In a somewhat more obscure state exists Nick Gravenites. One of the Chicago gang that included Paul Butterfield and Mike Bloomfield, Gravenites helped take the blues audience from folk festival types to the rockíníroll world in the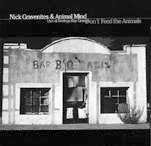 í60s. Gravenites became best known as singer for the Electric Flag, a band put together by Bloomfield in 1967. Looking back, itís hard to believe that this influential band lasted less than a year, featuring such blues-rock stars of the time as Barry Goldberg, Harvey Brooks and Buddy Miles, and that all would fall short of achieving the acclaim they may have deserved.
In my mind, Gravenitesí name was eligible for the missing personsí bureau. But not long ago, Donít Feed the Animals showed up by a band called Nick Gravenites & Animal Mind, recorded live at a Northern California club called the Bodega Bay Grange. Initially released on something called Waddling Dog Records the year it was recorded (1994), it was issued last year by Taxim Records of Asendorf, Germany. It deserves domestic exposure by yet a larger label.
Gravenitesí talents as singer, songwriter and, unexpectedly, guitar player, have improved where they might have been expected to atrophy, and the live sound quality far exceeds what you might expect from such an obviously low-profile, low-budget recording. Gravenites wrote all the songs (except for "Key to the Highway") and they are mostly wonderful, from the roots rocking "Six Weeks in Reno" to autobiographical tunes such as "Southside" and "Buried Alive in the Blues." The tunes offer a solid foundation for the band to improvise (check the 11-minute "Wintry Countryside") with the expansiveness and discipline that recalls the Butterfield Band. Gravenitesí best song, "Blue Highway," is a "this is the blues, and this is my life" anthem that ought to be part of every traveliní bandís repertory.
One key to the level of excellence is another í60s veteran: The drummer, Roy Blumenfeld, was a charter member of the Blues Project. Blumenfeld provides as much swing, stability and soul as he does stature. And as far as bass player Doug Killmer and harmonica man Mark Adams go, all I can say is: Where have you guys been hiding?
---
Big Joe Williams was a quiet man. At least the Mississippi-born country blues man Big Joe Williams was, as opposed to the louder shouter of the same name who could make himself heard over the railroad roar of Count Basieís brassy bands.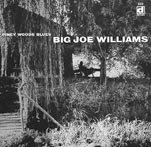 This Big Joe Williams was born Joe Lee Williams, played a nine-string guitar, and his first album was Piney Woods Blues (Delmark DD 602), a 1960 classic just issued on CD.
Williamsí "Baby, Please Donít Go" is close to definitive, while his "Good Morning Little Schoolgirl" will have any protective dad tremble as his daughter walks to and from the bus stop each day. Accompanying himself (with the redoubtable J.D. Short on guitar and harp on four tracks), Williamsí has a fluid, ambling touch on the insinuating "Drop Down Mama" and "Mellow Peaches." Youíve got to admire the skill with which he bends his voice on "No More Whiskey" the way other bluesmen bend strings, but whatís really compelling about Williams is the authority of his presence. He mixes so much sorrow and anger that his singing conveys the power of a witness to a lynching.
---
Big Daddy Kinsey and the Kinsey Report have been the first family of touring blues bands since the mid-1980s. Their durability and appeal has something to do with the chemistry between Lester "Big Daddy" Kinsey and his own edition of "My Three Sons": Donald on guitar, Ralph (drums) and Kenneth (bass). Another factor in their crowd-pleasing stature has been their range and depth in a variety of styles: Donald and Ralph had a rock band (ironically called White Lightniní) in the í70s, while a reggae touch crept in to the music via their work later that decade with Peter Tosh.
The Kinseysí debut album, Bad Situation, was recorded in 1984 and has been reissued by Rooster Blues (R 2620). Some of the topical songs, like "Nuclear War Blues," may sound a little dated, and the female chorus on the title song sounds like a tacky afterthought. But most of this is tough enough. "Tribute to Muddy" and other tracks get gas from the piano of guest Pinetop Perkins, while Big Daddyís singing and Donaldís guitar clearly echo the sound of their friend and former neighbor Albert King, especially on a celebration of their down-but-not-out home town, "Gary, Indiana." Big Daddy may not have been a great innovator, but on this early recording they make up for it in guts and gusto.
---
I donít think Iíve ever heard Roosevelt Sykes have as much fun as he appears to be having on Feel Like Blowing My Horn (Delmark 632). The title cut establishes a party-out-of-bounds mood, which keeps climbing through tracks like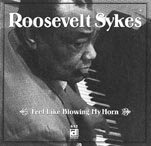 "My Hamstringís Poppiní "and the joyously zany "Iím a Nut." I mean, titles like "All Days Are Good Days" and "Blues Will Prank With Your Soul" are anything but blues business as usual.
Thereís plenty of Sykesí roller-coaster piano here, especially on "Sykesí Gumboogie," but itís not the only focus of this 1970 session. He is supplemented by two jazz horn players, King Kolax on trumpet and Oett "Sax" Mallard on the obvious. But the combo also includes Robert Jr. Lockwood on guitar, leading to a strangely wonderful mix and match of styles. Sykes gets his piano pumping on the Longhair-style rhumba-boogie, "Eagle Rock Me Baby," as Lockwood counterpunches with some jazzy plucking that makes him seem like a more appropriate moniker would be Charlie Jr. Christian. With Dave Myers on bass and Fred Below on drums, this may be the swingingest Sykes session ever.
---
Wenzelís Music Town has been a fixture in the blue collar L.A. suburb of Downey, California, since the í50s. Founder Bill Wenzel also had a small recording studio on the property and in 1959 began making records. (The one national hit was the surf instrumental "Pipeline" by the Chantays).
But Wenzel also recorded R&B greats such as Jessie Hill, Little Johnny Taylor and Chuck Higgins, as well as T-Bone Walker Jr. (actually, heís T-Boneís nephew) and singer/harp player/songwriter Ace Holder. The recent discovery of some long-misplaced master tapes made in 1961 and 1962 by these artists has resulted in the better-late-than-never release of Downey Blues (HMG/HighTone 5504).
This is not the disc to give as a gift to your audiophile friend. Audio quality was apparently pretty primitive to start with, and 35 or more years of dust havenít improved the sound any. Nor were the performances exactly polished. But those of us who value spontaneity over calculation and rare over well-done will get a kick from these sessions.
Little Johnny Taylorís voice is so keeningly high he makes Little Jimmy Scott sound like Mr. Bass Man: Listen to him recklessly shed his inhibitions on "Iíve Got News for You." Sax man Chuck Higgins plays spooky lounge music for the 4 a.m. Harlem of your imagination on "Night Scene"; while Jessie Hill provides variations on his classic "Ooh-Poo-Pah-Doo" with NOLA novelties like "Chip Chop (My Fair Lady)" and "TV Guide."
Holder is the ace in the hole here, with cooking originals such as "Happy Anniversary" and a strange pledge of love to "Doris Tee." One wonders if Doris was the wife of Willie Tee, and if so, how Willie would have taken it if he had heard it. (Slim chance: It was unreleased till now).
---
This page and all contents are &copy 1998 by Blues Access, Boulder, CO, USA.