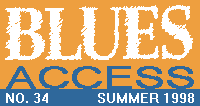 ---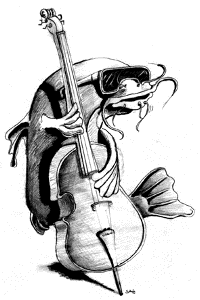 Boogie Fights
It's a story fraught with staggering financial and creative implications for thousands of songwriters and many music publishers. But unless you read the music or publishing trades, it's one that has hovered below the mainstream radar. At stake were literally billions of potential royalty dollars.

It took an out-of-the-way lawsuit over a 1948 John Lee Hooker record and an act of Congress to finally answer the question of when a song is actually published: when the songwriter applies for a copyright or when the song is released on a recording?

And herein lies our tale. The original 1991 suit, La Cienega v. ZZ Top, at first glance seemed like nothing more than a relatively straightforward copyright-infringement action, hardly grounds for a test case that nearly left Hooker without a copyright on his most famous song.

But we're getting ahead of ourselves. We're all familiar with "Boogie Chillen," the Hooker composition that he recorded first in 1948, again in 1950 and with Canned Heat in 1970. It's the first time Hooker used the stuttering guitar riff and haw-haw-haw-haw growl upon which he has based his lengthy career. He and partner Bernard Besman, as La Cienega Music, registered each of the three versions of the song with the U.S. Copyright Office in 1967, 1970 and 1992, respectively.

Hooker said he got the sound from his stepfather. "His sound was mine," Hooker once told a reporter. "The way I play is the way he played it. It used to be called the boogie-woogie. I changed it to 'boogie'." And indeed, John Lee's "boogie" has become a staple riff for literally anyone who plays blues music. And it's a kind of unspoken custom in blues for writers to "borrow" verses from other sources.

Perhaps in that tradition, Texas boogiemeisters ZZ Top released a song titled "La Grange" on its 1973 album, Tres Hombres. "La Grange," of course, arguably has become known to more listeners than its progenitor and generated

mucho revenue for its authors, ZZ Top members Billy Gibbons, Dusty Hill and Frank Beard. Like "Boogie Chillen" did for Hooker, it has become one of the trio's bread-and-butter tunes and a long-time staple of their live performances.
And, to put it charitably, "La Grange" (like dozens of other songs we won't get into here) bears more than a passing resemblance to "Boogie Chillen," especially in regards to its distinctive bass/guitar line and that lurching, haw-haw-haw-haw barking sound. La Cienega filed suit in 1991 against Hamstein Music Company, publisher of "La Grange," for copyright infringement. Hamstein subsequently filed a declaratory judgment action in Texas; Besman, in turn, filed La Cienega v. ZZ Top in the Central District Court of California, which finally heard the case.
Let's backtrack a bit, to the U.S. Copyright Act of 1909. It states that a properly recorded artistic work receives copyright protection for 28 years from the date of first publication (my emphasis) and that the owner has the option to renew the copyright term for an additional 28-year period (extended to 47 years in 1978).
Basically, that means if you copyrighted a song, "Patent Blues," in 1960, it would be protected for 28 years, or through 1988, and you could apply for another copyright term that takes you through 2016. At that point, the song would become part of the public domain.
The law also states that if you wrote "Patent Blues" in 1955 and could prove it, the song would be protected by state common-law copyright from the moment of its creation until it is copyrighted. This protects you from theft in the period before you get a copyright.
But the Congress of 1909 declined to define the term "publication," and courts around the country have waffled ever since over the question of whether recording a composition constitutes publishing it. The U.S. Second Circuit Court of Appeals in New York ruled in a 1976 case that a recording didn't necessarily constitute publishing of the song.
As the distribution of sheet music has declined in importance, music companies rarely file for copyright protection for songs before releasing records. It's also never been a standard practice to put a copyright notice on records themselves, which are more often issued as a test of the market, so to speak, and may not even be published at all if the record fails to catch on.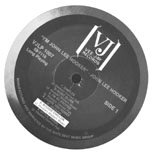 So when was "Boogie Chillen" actually published?
ZZ Top's lawyers held that it happened when La Cienega released it on a vinyl record -- in 1948, 1950 and 1970. Even if there were a copyright notice on the records, they argued, release of the recordings amounted to publication and copyright status for only 28 years unless the writer applied for a renewal. Because Besman and Hooker didn't reapply, the copyrights would have expired in 1976 and 1978, years before Besman's suit was filed.
La Cienega responded that the songs weren't "published" until the copyright notices were filed beginning in 1967 and were therefore due royalties.
The district court and the California Ninth Circuit Court of Appeals declined to use the New York ruling as a precedent, and the appeals court made its reversal very clear in its 1995 ruling: "An author in permitting records of his work to be publicly marketed is certainly engaging in a form of exploitation of his work and should therefore be required to seek protection, if at all, only under the limited monopoly concept of the federal Copyright Act."
The Hooker copyright for "Boogie Chillen" was suddenly invalid. Potentially, so was every musical composition recorded before January 1, 1978 that hadn't attached a copyright notice on each copy distributed and/or obtained a federal copyright within 28 years after its release on record. In effect, most music recorded before that date.
Several high-level industry publishing organizations, including ASCAP, BMI and the National Music Publishers' Association, petitioned the U.S. Supreme Court to hear the case. It declined in 1996, and the petitioners, armed with testimony from legitimate songwriters like Herb Alpert, John Sebastian and Lamont Dozier, switched their campaign to Capitol Hill.
Which leads us to the 105th Congress. In December of 1997 it passed several amendments to the Copyright Act of 1909, which now includes the following words: "The distribution before January 1, 1978, of phonorecords shall not constitute publication of the musical work embodied therein for purposes of the Copyright Act of 1909."
President Clinton signed the bill into law in January, overturning La Cienega. The lawsuit was settled -- for an undisclosed amount -- last fall.
So songwriters can rest more easily -- at least until the next test case comes along-- and John Lee gets the last haw-haw-haw-haw.
-- Leland Rucker
---
(One of the graveyard bands I mentioned in last issue's column was too good to be true: A sharp-eyed reader noticed that I mistook Big Walter Horton for Little Walter Jacobs in the Restvale Cemetery in Worth, Illinois. Jacobs is buried in St. Mary Cemetery in Hillside, Illinois. And at Blind Lemon Jefferson's gravesite in Wortham, Texas, the state marker placed in 1967 is a standard metal plaque. The headstone erected last year in the accompanying picture is gray granite and was paid for by contributions from the Blues-L Internet mailing list with additional input from the Scandinavian Blues Association and Rykodisc. (More on this at http://www.chrysalis.org/don/blj.htm)
---
This page and all contents are &copy 1998 by Blues Access, Boulder, CO, USA.