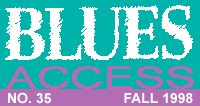 ---
Homebrew incorporates a ratings system specifically for independents. If you'd like to contact the artists you read about here, check out our "Where To Find 'Em" page.

| | |
| --- | --- |
| Excellent | |
| Good | |
| Average | |
| Fair | |
| Poor | |
---
The blues has gone international, the blues has gone suburban, but the true blues has not strayed far from its rambunctious, good-timing, juke-joint roots. Thus we hear from blues people in Japan, Germany, Ontario and Oregon, but also from Homewreckers, Boogie Chillen', Playboys, a Slam (but no Slim) and two sets of Houserockers. Sorry, no Jukes, no Blue Flames or All-Stars.
---

Andy Santana and his West Coast Playboys, well, they got their name right. Playful, hard-socking blues and jive in the traditions of Big Joe Turner, Gatemouth Brown, T-Bone Walker and everyone else who's got a little glide in his or her stride. Rumbling guitarist and leader Santana has been a torchbearer for "West Coast Swing" — the loose-limbed dancing blues distilled by players West of the Pecos — on California's Central Coast for several years. His hollow-body guitar rumbles, bumps and bops over strong and simple accompaniment on Swingin' Rockin' Jumpin' & Jivin' (West Coast Playboys). The Playboys also have some heavy friends: Guesting on this stellar CD are drummer June Core (Little Charlie & the Nightcats), pianist Steve Lucky, plus guitarists Coco Montoya and Rusty Zinn. The newest Playboy is guitarist Junior Watson, the former Mighty Flyer and a masterful yet deeply twisted soloist. If you've never found a way to hum the Davy Crockett TV theme show in a bluesy way, you need to hear "Jr.'s Bounce," one of several band originals mixed with a fine grab bag of unheralded blues chestnuts. Outstanding.





---
You'd never suspect that Sheryl Warner and the Southside Homewreckers have destructive capabilities if all you heard was Thirteen Classic Blues (peekablues). The Virginia trio glides gently through the promised classics, including material from early luminaries Blind Boy Fuller, Tommy Johnson, Ida Cox and Leroy Carr. Warner's strong voice is crystal clear in the higher registers and earthy when she dips down to deliver the punch lines of Kid Bailey's lovely "Rowdy Blues," trailing off like an outbound train rounding a bend. Warner's voice falls somewhere between the sheer power of Tracy Nelson, who has always struck me as a bit rigid, and the more malleable passions of Rory Block. These songs are lightly simmered in twin acoustic guitar sauce from Homewreckers John Bradshaw and Gregg Kimball. Pleasant stuff, not about to stick to your ribs, though.



---
So much for the West Coast blues. Now on to the East Coast of the Pacific, where the Japanese quartet Oni Koroshi has put out a blistering yet blah five-song hors d'oeuvres called Blue Heat (Blues City). The quartet rocks in high-voltage rhythms leaning heavily on the fast-paced, hard guitar sound of Atsuto Shoji and the equally blazing harp of Tsukasa Suzuki. With the exception of English phrases such as "I'm here" and "hey, hey baby," most of the lyrics are in Japanese, so — due to the linguistic limitations of your humble reviewer — no textual analysis will follow. The musical analysis is pretty straight ahead, though. Oni Kiroshi is a tight blues-rocking band, boldly going where many, many have gone before, although perhaps not in this tongue.



---
The blues has also spread East, as the Matchbox Blues Band has been showing German audiences for 15 years. On From Roots to Rock (Blues-O-Matic) the band displays a sprightly, easy bounce on 70-minutes worth of blue nuggets, from the Billy Boy Arnold stop-time groove "I Ain't Got You" to Professor Longhair's "Hadacol Bounce." The instrumental passages definitely have a blue soul, either driven by Klaus "Mojo" Kilian's Mundharmonika or when Ditz Gunzenhauser is banging on the piano. Kilian also takes a fair turn at vocals, sharing that spotlight with Giorgina Kazungu. Kazungu, just a sprite at 21, has the stronger pipes of the two, but her vocal nuances lose something in the translation to American ears. Overall, a crisp and diverse set of blues and boogies, but without memorable emotional highs or the requisite quality of just cutting loose, if you know what I'm saying.



---
The blues has also spread, uh, centerward. Over in what we unreformed Californians call flyover country, Cleveland-based Mr. Downchild & the Houserockers are stomping and shuffling the blues on Steppin' on Time (Mascita Music). Mr. Downchild gets chromatic as well as diatonic, showing plenty of grit and ability on whichever toy he's got in his mouth. He's obviously conversant with all that people have done with the harp, from the voice-like cry of Sonny Boy Williamson (check "I Have a Right to Your Love") to the full orchestral sweeps of William Clarke ("I'm Your Handyman"). Mr. D's vocals aren't about to convince the Three Tenors to quit touring, but he certainly knows how to strike the right mood and get the blue point across. Guitarist Dean Cohen lets them chunky chords and fat, tasteful solo flights roll out of his hollow-body guitar, and the Houserockers fairly smoke. Solid stuff.




---
But if what you like is a true blues feeling, you can't get only closer to the real deal in this column than Texas Johnny Brown. Brown's got the kind of blues background that most homebrewers would kill for. Living in Houston during the '50–'60s heyday of the Duke/Peacock empire, Brown played and recorded with Junior Parker and Bobby "Blue" Bland, and the now-70-year-old Texas native wrote the Bland hit "Two Steps From the Blues." But Brown put family first and fell away from music for many years until retirement gave him a chance to rouse Texas festival crowds with his polished blues and rhythm. On Nothin' But the Truth (Choctaw Creek), this sweet, lyrical guitar player displays the hallmarks of experience: Laid back, funky to the bone, as personal as a fingerprint. His vocals are easy listening if unexceptional, and the well-crafted arrangements — including Brown's simmering rendition of "Two Steps" — are sometimes feathered with strings.




---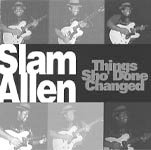 Slam Allen is not one to feather things. His guitar-based blues and soul is straight as an arrow, and it does go directly to the heart. Not one but several tunes have the tempo, the dynamics, the catchy feel to be anthems in the way a good sermon — or a good Van Morrison tune — can be. Allen's Things Sho' Done Changed (RaveOn Productions) is funky, original and soulful, and I don't even have the technology to take advantage of the enhanced CD video clips and stuff. A fluid guitar player who knows how to get in and out of trouble during a solo, Allen is also an earthy vocalist with lots of personality. Horns, an organ, a guest vocalist to duet with, Allen finds a place for all of them to help build a very, very strong house of blues and soul.





---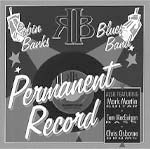 Canada's Robin Banks is also serving it up hot and sultry and like it's supposed to be done. Banks, she's got, well, that is, she's got … IT. Breathless when that's the thing to be, too cool for school when that's what's called for, her Permanent Record (Acequis) finds her guilty of grooving with a Stratocaster-driven, bottom heavy trio led by her husband (as opposed to her man), guitarist Mark Martin. Martin's vocabulary is drawn from those of Ronnie Earl and the Vaughan brothers, and his simple Strat set-up has the lean appeal that fluid guitarists have used to monstrous effect ever since Jimi and Buddy wrote the books. Now, experienced listeners will have heard Martin's licks somewhere before, but that wouldn't stop experienced dancers from shaking it. Originals do not stray far from the usual themes and rhythms, but they work fine alongside covers such as Jay Miller's oft-recorded swamp beat thang "Sugar Coated Love," Jimmy McCracklin's "I Just Got to Know" and Irma Thomas's sassy signature, "You Can Have My Husband (But Please Don't Mess with My Man)." Almost makes me want to get myself up to the Toronto area. Almost.




---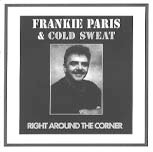 Now Frankie Paris, he got soul. His vocals are raspy and rich, vibrant and fun on Frankie Paris and Cold Sweat's Right Around the Corner (Bahoomba Music). Snappy New York City backing — electric keyboards, three pieces of brass, backing vocals and a funky bottom — is a good fit for his offhand delivery of R&B tales about his woman's man, his landlord's money or even an uptown soul shake on Willie Dixon's "I Just Want to Make Love to You." Paris sometimes likes to give a line a slurred, jazzy delivery, but neither he nor his boys are breaking any new ground. Then again, new ground is not necessarily what city folks are looking for when they pull off the job, pull up a stool, pull out a smoke and take a pull on a draught beer while the band sets up in the little corner stage.




---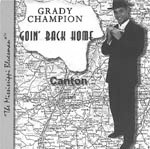 Grady Champion's just shoutin' it out on Goin' Back Home (Grady Shady Music), where the material ranges from Champion's semi-spiritual original "Love and Memories" to Slim Harpo's decidedly unspiritual "Scratch My Back." Vocalists Thomasine Anderson and Jewel Bass have power and panache, bringing a strange but sweet twist to a few soft cuts that would otherwise have a back-porch feel. The band displays effortless soul and funk whether coming at you acoustically or in more of a Memphis groove. In addition to his heartfelt but raggedy vocals, Champion is a simple but energetic harp player, more or less in the tradition of Sonny Terry. Goin' Back Home features two takes on Champion's contribution to Yule tales, "Blues on Christmas," where Santa grabs the milk, the cookies — and Grady's woman. Blues on Christmas, indeed.



---
Kathleen Cairns and Tattoo Blue's Messin' With the Wrong Girl (Long Tall Texan) is down with polish and professionalism. Cairns belts out a spunky batch of rockin' blues, her muscular and elastic voice pressing earnest lyrics over clean, funky rhythms from her band, Tattoo Blue. All the components are there, from several creative originals penned by producer/keyboard player Jeff Mehl to flawless accompaniment, but the overall feel of this is not entirely genuine. When Cairns sings that she's "Living the Blues" tonight, well, it doesn't quite sound that way. And I'm not so sure what "Men Are Stupid (Women Are Crazy)" is adding to the dialogue between those of us from Mars and those of us from Venus, but that tune is out there, for sure.


---
It's nice to hear that young blues musicians are still drawn to the lonely soul of Little Walter Jacobs' harmonica over a minimal electric backdrop and the undeniable pull of a slow Chicago blues building to a compelling peak. Good grooves and an uncluttered blues feel, those are things that Boogie Chillen' have in abundance on Chillen' of a Lesser God (King Pickle Records). The rhythm rocks, guitar player Mike Mayer has a great instinct for building tough solos and a perfectly rowdy tone, and the mix of blues chestnuts and originals is seamless. But just because technology allows damn near anyone to produce a CD does not give people the right to inflict vocals like Matt Sonnenfelt's "Dead and Gone" or bassman Dave MacRorie's take on T-Bone's "Party Girl" on unsuspecting listeners. Distorting Sonnenfelt's well-intentioned vocals through a harp mic is helpful, as happens on Eddie Taylor's "Bad Boy," Other cuts are fun, and the original "$1.20" is a great little tune. But lord, please deliver a compatible frontman to Eugene, Oregon, pronto.


---
See Where to Find 'Em for label information.
---
BLUES ACCESS encourages blues musicians to send us independent releases. And blues fans, if there's a band or musician you've heard, seen or followed, and think they're deserving of wider recognition, send us, or have them send us their releases as well. With your help, we'll find out and hopefully be able to help spread the word about some great new music.
We need two copies of each release, preferably on CD. Written promotional material regarding the music and the player(s) is also welcome and helpful.
Please address to:
Homebrew
c/o: Blues Access
1455 Chestnut Place
Boulder, CO 80304-3153
---
This page and all contents are &copy 1998 by Blues Access, Boulder, CO, USA.