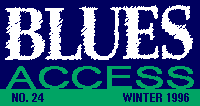 ---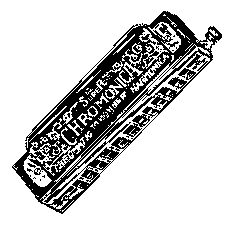 Autumn. The time of new beginnings, new endings -- you get the idea. A pile of gaily hued leaves rustles in the brisk wind. A camouflage high-top sneaker peeps its toe tentatively from the harvest bounty. A grizzled, familiar head clad in a propeller-top beanie reaches out to greet the rays of the sun as they first reach those eyes still heavy with sleep. Problem is, Doc Harpo always sleeps facing west. "Shank of the day," he mutters as he liberally applies WD-40 to his sacroiliac joints. "And the rest of it to you, Doc," murmur his adoring multitudes. He chins himself on the bumper of the street sweeper as it passes festively overhead. We stop. We look. We listen. Hotcha ...
Dear Dr. Harpo,
I read your column all of the time. Thanks for all of the cool comments on amps and mikes and stuff. I don't know of anyone who is getting the word out on harp stuff like you. I have always wondered, who are your top harp players? Also, do you have an all-time top 10 list? I have been playing for about three years, and would like to get to know about some of the players that inspired you to play. Thanks?
Turk Drummond
Toronto, Canada
Absent-mindedly gnawing a whole wheat on rye, the man of compost replies:
Dear Turk,
Hokay, Bucko, you asked for it. I have a real fondness for the players that put modern amplified harp playing on its present tack and prefer to listen to the originals rather than their imitators. So I'm sure to tee off almost everyone out there who reads on and finds that I've left their favorite player off the list. So, if you agree with my choices, feel free to write and say so. If you wish to mention your choices, let's hear from you, and we'll print what fits. With that out of the way, here goes:
---
Top players, in alphabetical order, so you guess who's #1:
---

Paul Butterfield. Set amplified harp off on a whole new tack. Heavily influenced by all of the players on the South Side of Chicago, he avoided the temptation to be imitative. His improvisations are unmistakably recognizable and have stood the test of time.

James Cotton. Definitely a Chicago-style player, but with an energy and power to his playing, especially his older material, that no one has matched, and a tone that I still can't duplicate after trying for almost 30 years. His band in the late '60s, with Luther Tucker, Bobby Anderson, Alberto Gianquinto and Sam Lay was the best damned blues band to ever plug in.

Magic Dick. This guy pushed the envelope of harp applicability way beyond where anyone thought it would work. There has been no one before or since that has been so adventurous in innovating an approach to harp.

Little Walter Jacobs. If this guy never picked up a harp, chances are that Hohner would be making the rent payment on accordion sales. The prototypical amplified harp player, his solos took a countrified instrument and sent it to bop school.

Sonny Boy Williamson II. He influences everybody, even now. His tonal richness and variety made him a one-man band. An eerie player.
---
Now for the tunes that I'd stuff in a time capsule to tell future generations what it's all about:
---
1. "Blues in My Sleep," James Cotton, James Cotton Blues Band (Verve).
2. "Heart Attack," James Cotton, Pure Cotton (Verve).
3. "Down at Your Burying," James Cotton, Pure Cotton (Verve).
4. "Serves You Right to Suffer," Magic Dick, The J. Geils Band (Atlantic).
5. "Sno-Cone," Magic Dick, The J. Geils Band (Atlantic).
6. "Stoop Down 39," Magic Dick, Nightmares (Atlantic).
7. "Roller Coaster," Little Walter, The Essential Little Walter (MCA/Chess).
8. "Can't Hold Out Much Longer," Little Walter, The Essential Little Walter (MCA/Chess).
9. "Blues With a Feeling," Little Walter, The Essential Little Walter (MCA/Chess).
10. "Thank You Mr. Poobah," Paul Butterfield, The Paul Butterfield Blues Band (Elektra).
Well, Turk, you asked for it. Hope this either includes all of your favorites, or turns you on to some nifties that you haven't come across yet. If you, dear reader, have a favorite that I didn't include (could that really happen?), write in, sound off, speak up, and take those marbles out of your mouth. You sound like Jimmy Reed. Keep honkin'!
---
This page and all contents are &copy 1996 by Blues Access, Boulder, CO, USA.