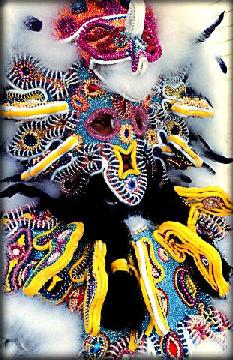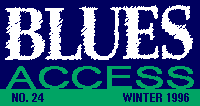 EYE ON LOUISIANA
MICHAEL P. SMITH
His Riveting Photographs SONNY LANDRETH
Swampland Slide ROOMFUL OF BLUES
Turn It Up!
---



Blues Access is a quarterly magazine, so we have the luxury of putting the material from any one issue on-line over a three month period. As an extension of the magazine, there are features here that don't appear in the magazine, just as some material from the magazine doesn't appear here. We want this site to offer something to our subscribers, and at the same time, if you aren't one of them, we hope it makes you want to subscribe to Blues Access. That said, onward into the blues.
---
Also in this Issue
---

---
Departments
---
In this issue of BLUES ACCESS

Letters from our readers

Regular (?) columns from our illustrious editors

Reviews of new releases, reissues, videos and anything else we feel like reviewing

Blues related news and tidbits

Classified ads heavily tinged with the blues
---
Comments or Questions
---
Thanks for visiting us at Blues Access. Drop by any time.
Send comments, questions, or anything you think we oughta know about to Roosterman@AOL.com or phone us at +1 303-443-7245.
To subscribe to Blues Access, call our Subscription Hotline at 1-800-211-2961.
---
This page and all contents are &copy 1995 by Blues Access, Boulder, CO, USA.