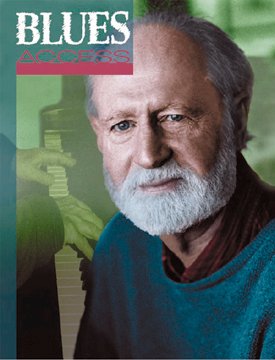 MOSE ALLISON
The "Young Man" Today RAEBURN FLERLAGE
A Photo Gallery SAM MEYERS
A Blues Access Interview HANDY AWARD WINNERS
April 30, in Memphis
---
Also in this Issue
---

---
Departments
---
About this issue of BLUES ACCESS

Blues related news and tidbits

Reviews of new releases, reissues, videos and anything else we feel like reviewing

Regular (?) columns from our illustrious editors

Letters from our readers
---
Comments or Questions
---
Thanks for visiting us at Blues Access. Drop by any time.
Send comments, questions, or anything you think we oughta know about to Roosterman@AOL.com or phone us at +1 303-443-7245.
To subscribe to Blues Access, call our Subscription Hotline at 1-800-211-2961.
---
This page and all contents are &copy 1998 by Blues Access, Boulder, CO, USA.